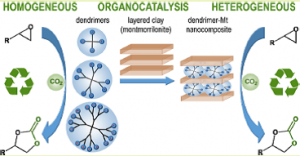 Multivalent Bifunctional Carbosilane Dendrimer-Supported Ammonium and Phosphonium Organocatalysts for the Coupling of CO2 and Epoxides
Červenková Št'astná, L., Krupková, A., Petrickovic, R., Müllerová, M., Matoušek, J., Koštejn, M., Cuřínová, P., Jandová, V., Šabata, S., Strašák, T. ACS Sustainable Chemistry and Engineering, 2020, 8(31), 11692-11703.
doi:10.1021/acssuschemeng.0c033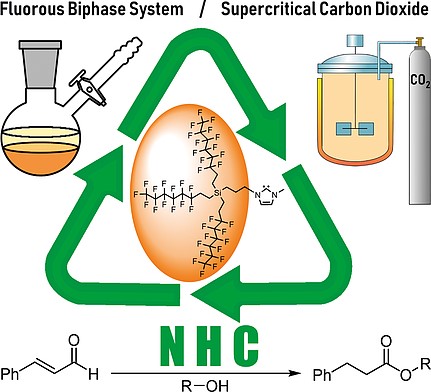 Imidazolium based fluorous N-heterocyclic carbenes as effective and recyclable organocatalysts for redox esterification

Červenková Šťastná, L., Bílková, V., Cézová, T., Cuřínová, P., Karban, J., Čermák, J., Krupková, A., Strašák, T. European Journal of Organic Chemistry, 2020 (24), 3591-3598.
doi.org/10.1002/ejoc.202000273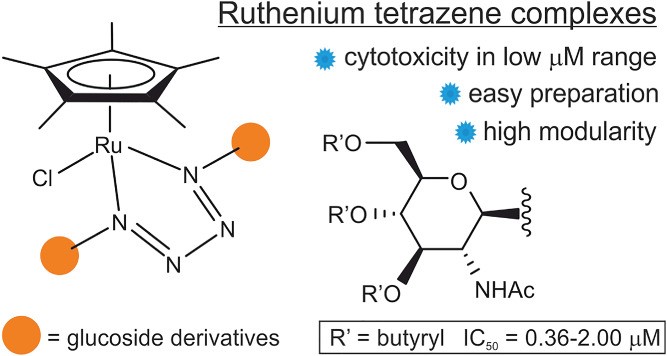 Ruthenium tetrazene complexes bearing glucose moieties on their periphery: Synthesis, characterization, and in vitro cytotoxicity.
Hamala, V., Martišová, A., Červenková Šťastná, L., Karban, J., Dančo, A., Šimarek, A., Lamač, M., Horáček, M., Kolářová, T., Hrstka, R., Gyepes, R.,Pinkas, J. Applied Organometallic Chemistry, 2020, 34(11).
doi:10.1002/aoc.5896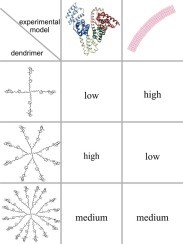 Glucose-modified carbosilane dendrimers: Interaction with model membranes and human serum albuminium
Wrobel, D., Müllerová, M., Strašák, T., Růžička, K., Fulem, M., Kubíková, R., Bryszewska, M., Klajnert-Maculewicz, B., Malý, J.International Journal of Pharmaceutics, 2020, 579.
doi.org/10.1016/j.ijpharm.2020.119138
Synthesis of a helical phosphine and a catalytic study of its palladium complex
Beránek, T., Žádný, J., Strašák, T., Karban, J., Císařová, I., Sýkora, J., Storch, J. ACS Omeg, 2020, 5(1), 882-892. doi:10.1021/acsomega.9b03830
Use of remote acyl groups for stereoselective 1,2-: Cis -glycosylation with fluorinated glucosazide thiodonors
Hamala, V., Červenková Šťastná, L., Kurfiřt, M., Cuřínová, P., Dračínský, M., Karban, J. Organic and Biomolecular Chemistry, 2020, 18(28), 5427-5434. doi:10.1039/d0ob01065k
Permeation and sorption properties of CO2-selective blend membranes based on polyvinyl alcohol (PVA) and 1-ethyl-3-methylimidazolium dicyanamide ([EMIM][DCA]) ionic liquid for effective CO2/H2 separation
Klepić, M., Setničková, K., Lanč, M., Žák, M., Izák, P., Dendisová, M., Fuoco, Jansen, J.C., Friess, K. Journal of Membrane Science 2020, 597, 117623. doi.org/10.1021/acs.joc.8b02870
On the structure, morphology and transport through limitedly flexible chain sulfonated co-polyimide
Sapegin, D. A., Gubanova, G. N., Kruchinina, E. V., Volkov, A. Y., Popova, E. N., Vylegzhanina, M. E., Setničková, K., Kononova, S. V. Polymer, 2020, XX(XX), 123142. doi:10.1016/j.polymer.2020.123142
The cytotoxic effect of newly synthesized ferrocenes against cervical carcinoma cells alone and in combination with radiotherapy
Skoupilova, H., Rak, V., Pinkas, J., Karban, J., Hrstka, R. Applied Sciences (Switzerland), 2020, 10(11), 3728. doi:10.3390/app10113728
Ferrocenes as new anticancer drug candidates: Determination of the mechanism of action
Skoupilova, H., Bartosik, M., Sommerova, L., Pinkas, J., Vaculovic, T., Kanicky, V., Karban, J., Hrstka, R. European Journal of Pharmacology, 2020, 867, 172825. doi:10.1016%2fj.ejphar.2019
Harmless glucose-modified ruthenium complexes suppressing cell migration of highly invasive cancer cell lines
Lamač, M., Horáček, M., Červenková Šťastná, L., Karban, J., Sommerová, L., Skoupilová, H., Hrstka, R., Pinkas, J. Applied Organometallic Chemistry, 2020, 34(1), e5318. doi:10.1002/aoc.5318
2019
Activity and selectivity of Co(Ni)Mo sulfides supported on MgO, Al2O3, ZrO2, TiO2, MCM-41 and activated carbon in parallel hydrodeoxygenation of octanoic acid and hydrodesulfurization of 1-benzothiophene
Kaluža, L., Karban, J., Gulková, D. Reaction Kinetics, Mechanisms and Catalysis, 127(2), 887-902. doi:10.1007/s11144-019-01620-x
Carbosilane dendrimers with phosphonium terminal groups are low toxic non-viral transfection vectors for siRNA cell delivery
Herma, R., Wrobel, D., Liegertová, M., Müllerová, M., Strašák, T., Maly, M., Semerádtová, A., Štofik, M., Appelhans, D., Maly, J. International Journal of Pharmaceutics, 2019, 562, 51-65. doi.org/10.1016/j.ijpharm.y2019.03.018
Preparation and Physicochemical Properties of [6]Helicenes Fluorinated at Terminal Rings

Církva, V., Jakubík, P., Strašák, T., Hrbáč, J., Sýkora, J., Císařová, I., Vacek, J., Žádný, J., Storch, J. Journal of Organic Chemistry, 84 (4), 1980–1993. doi.org/10.1021/acs.joc.8b02870
Improving cytotoxic properties of ferrocenes by incorporation of saturated N-heterocycles
Hodík, T., Lamač, M., Červenková Šťastná, L., Cuřínová, P., Karban, J., Skoupilová, H., Hrstka, R., Císařová, I., Gyepes, R., Pinkas, J. (2017).Journal of Organometallic Chemistry, 2017, 846, 141-151. doi:10.1016/j.jorganchem.2017.06.005
The influence of surface treatment and activation of thin film composite membranes with plasma discharge and determination of their physicochemical properties
Slepička, P., Setničková, K., Petrusová, Z., Slepičková Kasálková, N., Kolská, Z., Siegel, J., Jansen, J.C., Esposito, E., Fuoco, A., Švorčík, V., Izák, P. Separation and Purification Technology, 2019, 220, 52-60.doi:10.1016/j.seppur.2019.03.050
Interfacial interaction between CMS layer and substrate: Critical factors affecting membrane microstructure and H2 and CO2 separation performance from CH4
Wey, M.-Y., Wang, C.-T., Lin, Y.-T., Lin, M.-D., Uchytil, P., Setnickova, K., Tseng, H.-H. Journal of Membrane Science, 2020, 580, 49-61. doi:10.1016/j.memsci.2019.02.070